All smiles as Frances finds a home!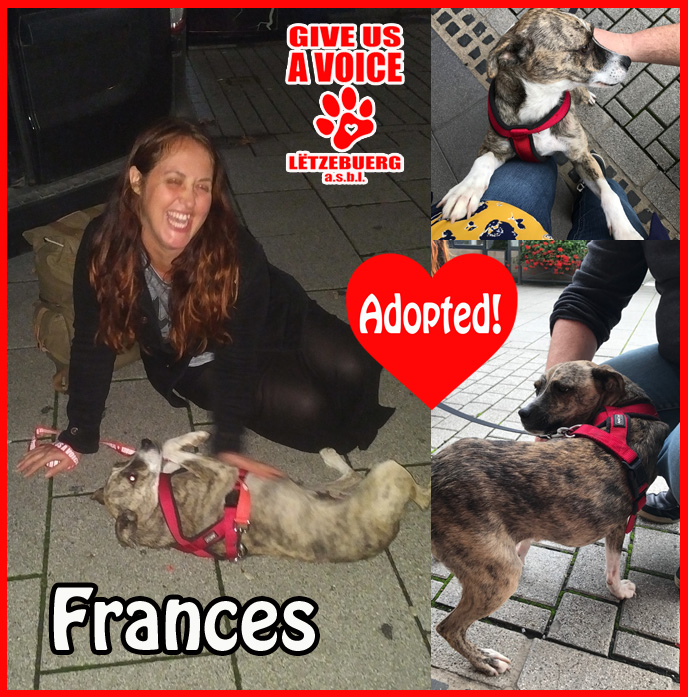 Doesn't this picture just make you want to smile!?! It is easy to see how happy Mme. Sara Bettoni and Frances are to be together. Frances was at a kill shelter with her four puppies before she was rescued by a kind-hearted animal lover. All of her puppies managed to find homes but it took Frances a little longer. Cue Mme. Bettoni who decided that Frances would make the perfect addition to her family . . . and we couldn't agree more! GIVE US A VOICE would like to give a huge THANK YOU to Mme. Bettoni for giving Frances a second chance and opening up her heart to this special dog.
Since she has been adopted, we have seen Frances a few times and we can't remember when we've seen such a happy dog! Keep living the good life Frances, you deserve it!
---