A big THANKS to K9 Sport Sack!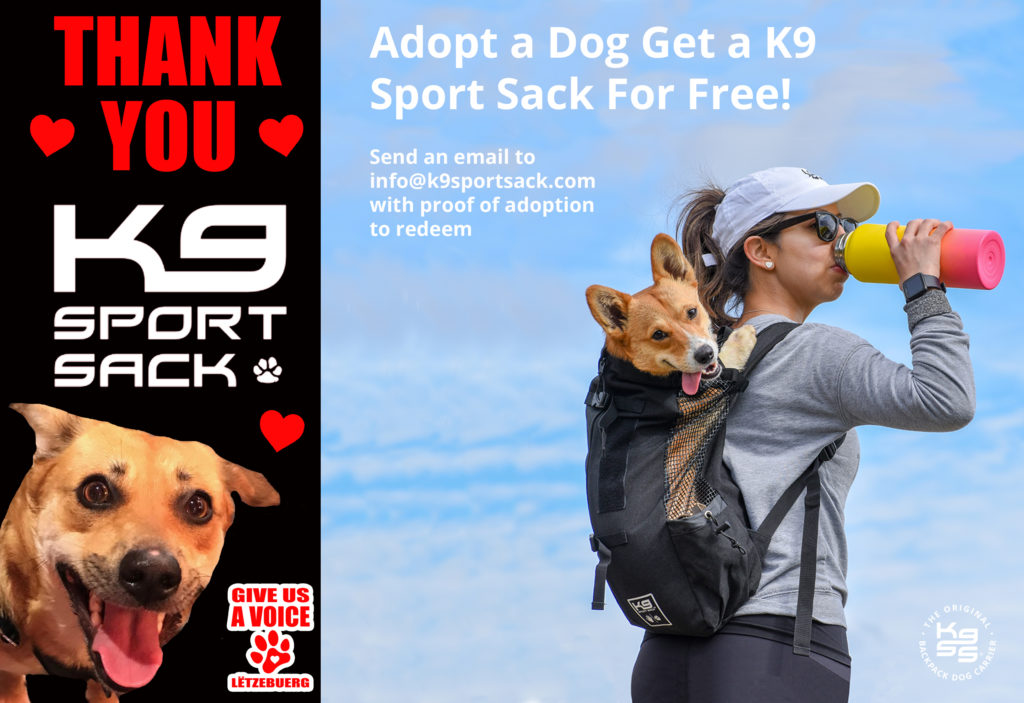 GIVE US A VOICE would like to give a big THANK YOU to K9 Sport Sack for their support! K9 Sport Sack is an amazing company in the United States that developed the Original Forward-Facing Backpack Dog Carrier. Our association was nominated along with two other animal rescues to receive a donation and we were awarded with $100! We are very grateful for the donation and proud to have been a part of the K9 Sport Sack initiative "No Dog Left Behind". We are honored to have been nominated in this competition open to shelters worldwide – this wouldn't have been possible without the support of our members near and far.
What is even more awesome, K9 Sport Sack has offered a free Sport Sack to anyone who adopts a dog from our association in the next 90 days. Their sport sacks are veterinary approved, made of the highest quality materials and are safe, fun and comfortable. You never have to leave your best friend behind again! Check out their awesome products here: https://www.k9sportsack.com. 
---