One-eyed Mike hits the jackpot!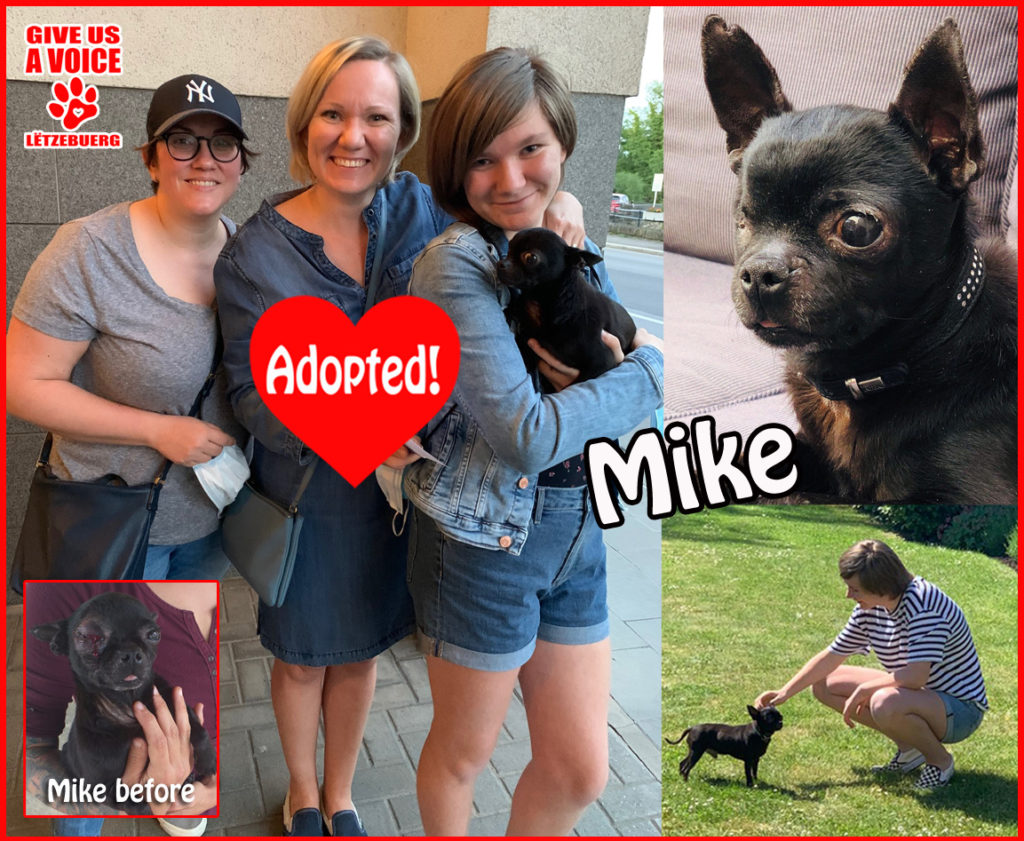 GIVE US A VOICE has some great news to report: Mike is adopted! Mike was found abandoned on the streets in Malta after someone injured his eye so badly that it needed to be removed. We would like to give a big THANK YOU to the amazing Celis family who decided to take a chance on this little guy and welcome him into their home. We are so thankful that Mike was adopted by such a patient and caring family who are working hard to show this poor traumatized dog how wonderful life can be.
Welcome to your new, beautiful like Mike!
---