A big THANK YOU to LuxFoodExpress!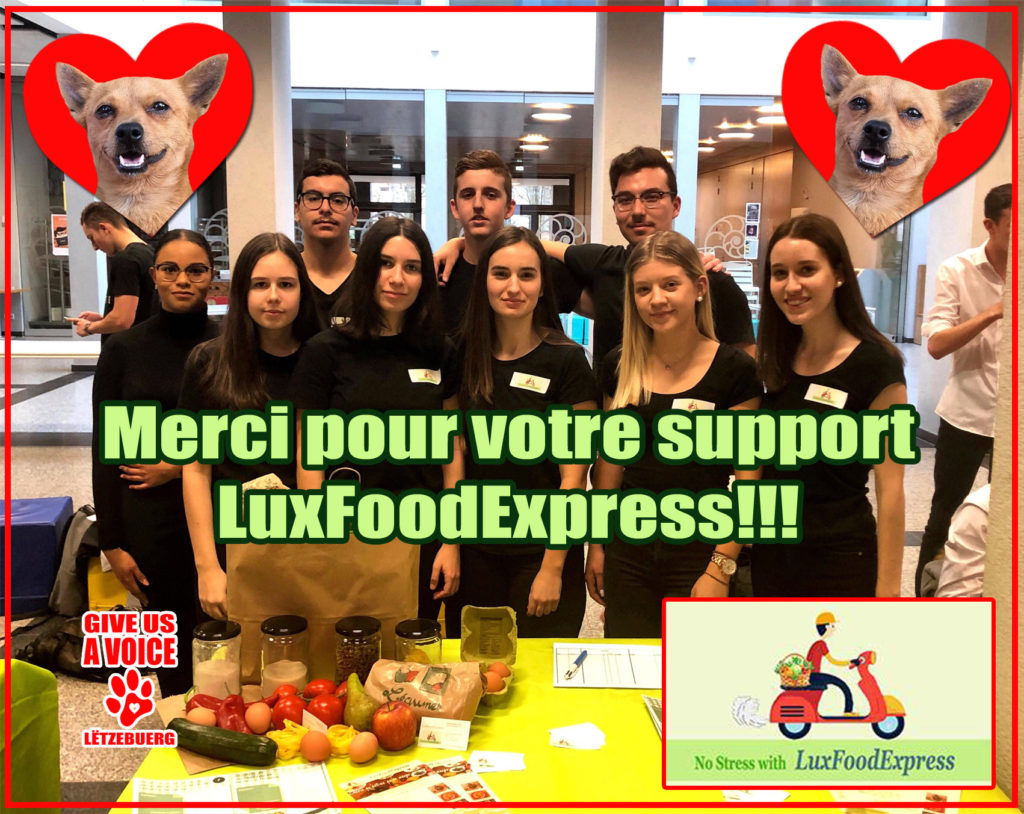 GIVE US A VOICE would like to give a huge THANK YOU to the nine students at Lycée Michel Lucius who developed the mini-enterprise, LUXFOODEXPRESS! These hardworking and determined students donated the profits for the entire month of July to help animals in need. We are beyond grateful for the generosity of the students and honored that they chose our association to make this amazing donation! THANK YOU! THANK YOU! THANK YOU!
LUXFOODEXPRESS is a really cool concept that allows you to choose from recipes posted online. Once you make your selections, all the ingredients will be delivered right to your doorstep! Most of the ingredients are locally sourced to support local businesses and the products are delivered with ecological or recyclable packaging whenever possible. Check it out at www.luxfoodexpress.lu ! Super cool!
---