GIVE US A VOICE visits Maison de Retraite Jousefshaus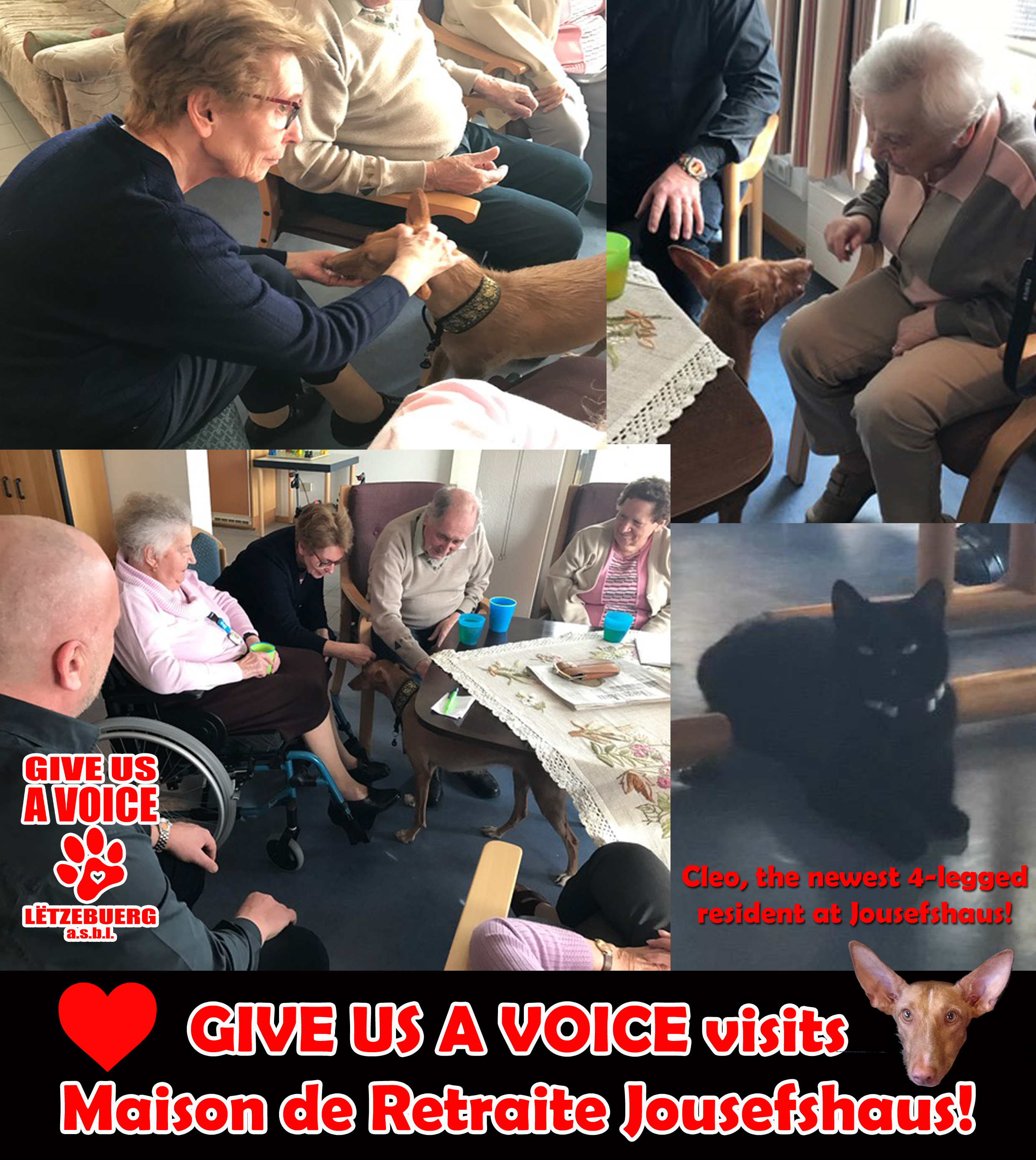 Over the past few weeks, GIVE US A VOICE has had the pleasure of visiting Maison de Retraite Jousefshaus in Remich. We have taken along one of our rescue's, a Podenco named Hola, to visit and provide a little furry therapy. We are not sure who enjoys the visits more, Hola or the residents!
GIVE US A VOICE has also brought Cleo, a beautiful and loving cat, to take up residence and provide some smiles around Jousefhaus.
We are so happy that places like Maison de Retraite Jousefshaus exist, where residents who are able, can bring their pets with them to live them. What an amazing program that lets furry or feathered members of the family remain with their owners.
---